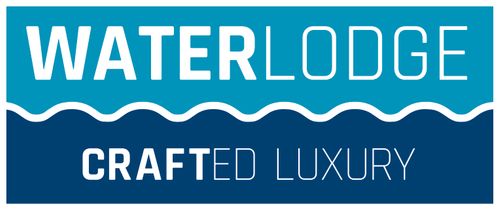 Waterlodge
Stand information: HP566
| Resort features
| Alternative accommodation
| Construction and building solutions and supplies
Experience a New Wave of Hospitality: Immerse your customers in the tranquility of floating accommodations with Waterlodge, the premier supplier of floating retreats in the UK. Elevate their travel experience by offering a unique blend of luxury, comfort, and the serenity of the water.
💧 Unparalleled Floating Accommodations: Waterlodge boasts a stunning array of floating accommodations that redefine waterfront living. From stylish floating cabins to spacious houseboats, each Waterlodge is meticulously crafted to offer an unforgettable stay. Your customers can wake up to the gentle lull of waves, enjoy panoramic views of the water, and indulge in a one-of-a-kind getaway.
🌅 Scenic Locations Nationwide: Collaborate with Waterlodge to provide your customers with access to some of the most breathtaking waterways and coastlines in the UK. Whether it's a serene lake, a picturesque river, or a coastal retreat, Waterlodge ensures that every location is carefully selected to enhance the overall experience.
🛌 Luxury Meets Sustainability: Waterlodge accommodations are not just luxurious; they are also designed with sustainability in mind. Built using eco-friendly materials and powered by renewable energy sources, your customers can enjoy guilt-free indulgence in an environment that harmonizes with nature.
🎉 Perfect for Every Occasion: Whether your customers are planning a romantic escape, a family vacation, or a corporate retreat, Waterlodge offers versatile accommodations that cater to a variety of needs. From intimate floating cabins for couples to spacious houseboats for group getaways, there's a Waterlodge for every occasion.
🤝 Exclusive Partnership Benefits: As a partner, you gain access to exclusive benefits, including special rates, promotional materials, and a dedicated support team from Waterlodge. Collaborate with us to create tailor-made packages that align with your brand, ensuring a seamless integration of floating accommodations into your existing offerings.
📈 Tap into a Growing Trend: Floating accommodations are rapidly gaining popularity as travelers seek unique and immersive experiences. By partnering with Waterlodge, you position your brand at the forefront of this trend, attracting a new demographic of customers eager to explore the enchanting world of waterside living.
🌐 Seize the Opportunity: Expand your customer offering and elevate your brand by partnering with Waterlodge. Transform ordinary stays into extraordinary experiences, and let your customers embark on a journey where luxury meets the gentle rhythm of the water.
Contact us today to discuss how Waterlodge can become an integral part of your customer offerings. Together, let's set sail into a new era of hospitality! ⚓🏡✨
Address
South Barn
Middle Barn, Efford Park, Millford Road
Lymington
Hants
SO41 0JD
United Kingdom
Products
Videos
Join us on the high seas as we battle with freezing weather and stormy seas to deliver two Waterlodges across the Solent to their new home in Yarmouth.

The Waterlodge Lifestyle is like no other. Where else can you enjoy uninterrupted views of the water while relishing the wide open living spaces and spacious entertainment decks?
Brochures
Imagine if you could add extra capacity to your resort or hotel literally overnight? If you have available waterspace, our revolutionary new Mirage Hotel product will be delivered to you complete and ...