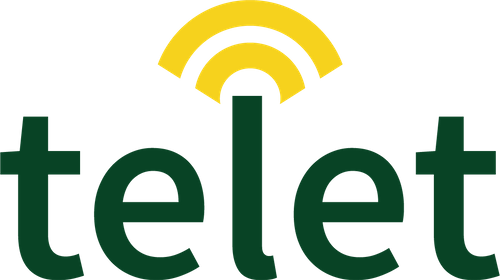 Telet
Stand information: HP850
| Resort features
| Business support
| Equipment suppliers
| Construction and building solutions and supplies
Connecting communities with 5G WiFi
Holiday Parks • Estates • Marinas • Ports • and much much more
It's not just internet, its a service that is fit for today's demands.
---
Wi-Fi can provide basic coverage it's fundamentally an indoor technology and not designed for high volumes of users. Each additional user has a significant impact on the performance of the others.
Mobile technologies, both 4G and 5G are designed to accommodate more users within an area. The design of 5G, and in particular the advanced form of 5G known as SA or standalone, means that every user can enjoy a reliable high performance connection.
Telet is the UK's expert in such deployments, it is the only independent private network which is a full UK member of the GSMA, the mobile networks trade body. A crucial part of installing a small network is the ability to negotiate spectrum licences. Telet has more local access licence coverage than all other applicants put together. It runs Europe's largest 5G SA network and is experienced in rural and ultra rural deployments.
A typical installation consists of a small number of cells, each the size of a couple of shoe boxes, providing a signal across a holiday centre. Visitors can either use their own 5G mobile phones or we can equip cabins or caravans with a router that will provide high performance Wi-Fi within the accommodation.
Only a 5G network can guarantee the reliability and speed necessary for the connectivity which can turn a wet bank holiday with a big match on the telly from a miserable experience to an excuse to get a few beers in.
At Telet, we want to support the end user get the same fast internet experience they have come accustomed to at home, while they are away on holiday.
We have understood and embraced the change in the work/life balance. We know users will vary where and when they may work or demand internet. We know that technology plays a huge part of the everyday life and while people visit holiday resorts to take a break, we appreciate users will still need and want reliable fast internet at their finger tips everywhere they go. Expectation now from the public is much higher than ever before.

Telet can take the headaches away, provide the high quality we know our customers require with the smallest of disruption.
Contact Telet for a bespoke quote to meet your individual requirements.