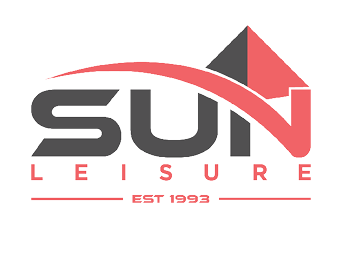 Sun Leisure
Stand information: HP1220
| Business support
| Equipment suppliers
| Construction and building solutions and supplies
Established in 1993, SUN LEISURE LTD™ has grown to become one of Europe's most recognised and respected suppliers of professional instant shelters, pop up gazebos and mini-marquees, to the leisure and trade industry.
SUN LEISURE LTD™ has specialised in supplying bespoke fully branded and printed shelters for over 30 years. Offering either full digitally printed fabric or with Vinyl transfers using our own in-house printing facilities. We can take your ideas from a free initial design stage, through to a fully bespoke branded shelter in a matter of days.
SUN LEISURE LTD™ has evolved into a cornerstone supplier of professional instant shelters, pop-up gazebos, and mini-marquees across Europe. Our range of instant shelters, including our market leading PROTEX™ series, plus our range of flags, banners, pagodas and inflatable structures all offer exceptional quality, durability and great value for money.
Our approach to quality is unwavering. We maintain a close-knit partnership with our manufacturing facilities, enabling us to meticulously oversee and command the quality of each material and component that made up our product line-up. This conscientious vigilance ensures that every customer is equipped with nothing short of excellence, bolstering absolute trust in the reliability of our products and services.
At SUN LEISURE LTD™, our mission is to empower brands to elevate their presence with ease and style. We are dedicated to providing high-quality, customisable gazebos that enhance brand visibility and engagement, whether it's at events, promotions, or outdoor spaces.
Guided by a commitment to innovation and durability, we strive to simplify outdoor shelter solutions, allowing brands to unleash their full potential and let their brand shine in any setting. With a focus on collaboration and design excellence, we aim to make every Sun Leisure gazebos a symbol of quality, reliability, and effective brand representation.
Address
Sun Leisure Ltd.
Bridge Street
Clay Cross
Derbyshire
S45 9NU
United Kingdom