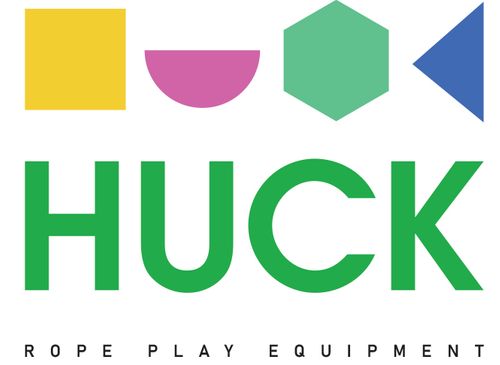 Huck Play
Stand information: HP1140
| Resort features
| Attraction suppliers
| Equipment suppliers
| Construction and building solutions and supplies
At HUCK, we strive to create truly innovative and engaging play structures that give children the space to engage with one another, explore their imaginations and exercise their bodies.
We have a fantastic variety of rope-based play equipment, including small and large scale structures. Our range includes play towers, rope bridges, tunnels, climbing structures and a whole lot more!
Our incredible design team can work with you on custom and bespoke projects, whether that's singular pieces of equipment or a full-scale playground.
Depending on your requirements, we can use timber or steel, along with our signature Hercules rope, to craft our unique playground structures. Take your pick from a range of rope colours to match your landscape or pick something that stands out to create an eye-catching and stimulating play environment.
We're rolling out powder-coating options for our galvanised steel frameworks, giving you even more choices when it comes to customising your playground. You can get in contact with us to discuss more about powder coating possibilities.
Not only do we design, manufacture and supply amazing playground equipment, but we also install play areas as well. We're at every step to ensure our high quality and safety standards are maintained throughout the process.
hello@huckplay.co.uk
Address
Huck Nets
Gore Cross Business Park, Corbin Way,
Bridport
Dorset
DT6 3UX
United Kingdom