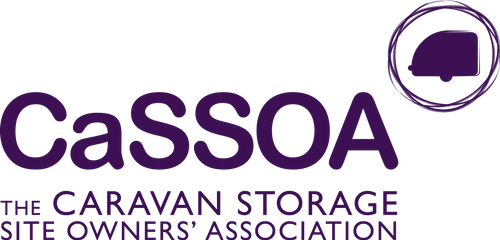 Cassoa
Stand information: HP570
Welcome to CaSSOA
(Caravan Storage Site Owners' Association)
We represent caravan storage site owners' across the UK and work towards minimising caravan theft by promoting the highest levels of security.
For over 20 years we have been working with secure storage sites across the UK. All our accredited caravan storage sites are independently assessed for security features, access and amenities to make sure they provide superior levels of protection from theft.
There is currently a huge demand for caravan and motorhome storage.
If you're a farmer looking to diversify or landowner wondering how to utilise unused land or buildings, we can help you set up a leisure vehicle storage compound.
You could earn an average of £500 per vehicle stored, giving an annual income of of around £50,000 based on a capacity of 100.
Caravan and motorhome storage can be a relatively "hands-off" business, as once the initial investment has been made, there can be minimal staffing requirements.
At CaSSOA we can help you to unlock the potential in your empty land or building.
With our advice and the expertise of our appointed surveyor you'll be able to diversify into secure, accredited leisure vehicle storage and generate additional income.
Address
Market Square House
Market Square House St James Street
Nottingham
Nottinghamshire
NG1 6FG
United Kingdom