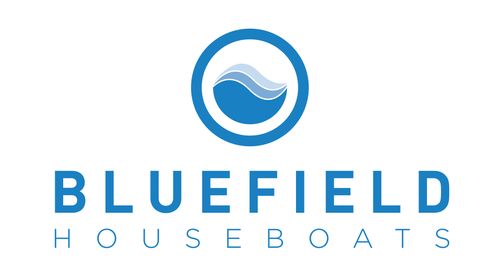 Bluefield Houseboats
Stand information: HP996
| Resort features
| Alternative accommodation
| Construction and building solutions and supplies
| Sustainability solutions
Life on Water Without the Compromise .
Bluefield Houseboats is a multi award winning Northern Ireland company, designing and manufacturing a range of unique houseboats and floating spaces for multi-purpose use across the UK and beyond. All our houseboats offer the same standard of living on water as you would find on land, no compromises!
We are redefining the concept of onwater living, designing and manufacturing houseboats that are real homes from home, while making the concept more mainstream and affordable for everyone.
A generous specification means all our houseboats offer high levels of luxury and comfort as standard, providing a seamless transition to a water based lifestyle.
We currently offer 4 ranges of houseboats to the market::
The R (Residential) Series is our premium range providing top of the line houseboats suitable for permanent living in all locations, and available as a R500 with 1 or 2 bedrooms, or a R750 with 2 or 3 bedrooms.
The C (Commercial) Series which uses the same system as the R Series, but adapted to provide floating offices, restaurants, retail, studio or exhibition space
The M (Marina) Series which has been designed for the marina environment with a more boat like aesthetic is available as a M250 1 bedroom or a M350 1 or 2 bedroom..
The FP (Floating Pod) Series has been designed for inland waterways and lakes, and is primarily for use in the holiday park and staycation market. These houseboats are available as a FP250 1 bedroom, a FP310 1 or 2 bedroom or a FP500 2 bedroom. This versatile range can provide accommodation for 2 - 6 people which is suitable for couples and families with up to 4 children, perfect for the holiday rental market.
All our houseboats are manufactured in Northern Ireland, and with excellent transport infrastructure to the UK, delivery to the mainland is easy and seamless.
Contact us by telephone on 028 9099 7140, email info@bluefieldhouseboats.com or visit us on stand HP996 to discuss how we can help with all your floating accommodation requirements.
Address
Unit 4A, Chanel Wharf, 21 Old Chanel Road
Belfast
Northern Ireland
BT3 9DE
United Kingdom